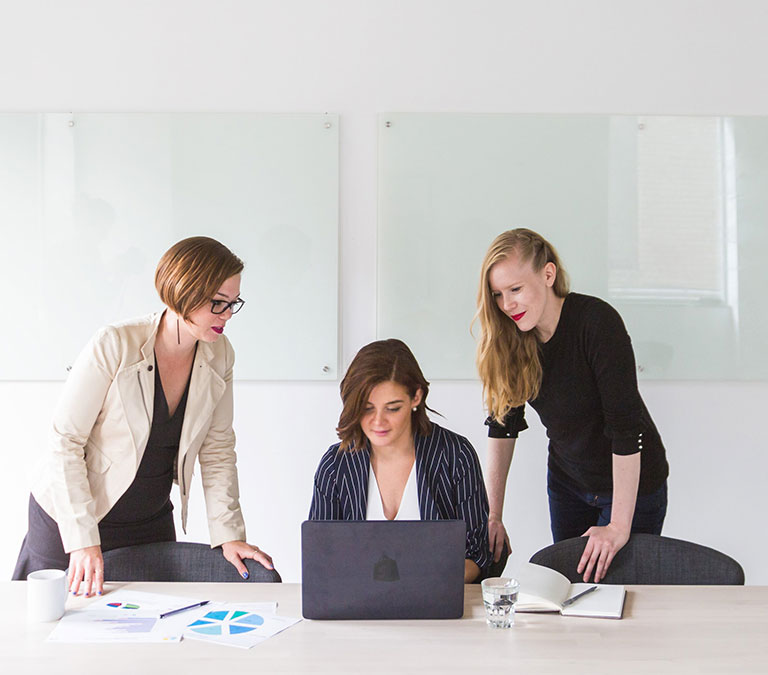 Mission: CREW Network exists to transform the commercial real estate industry by advancing women globally.
History
Founded in 1989, CREW Network is the industry's premier business networking organization dedicated to advancing the achievements of women in commercial real estate. Nearly 9,500 CREW Network members represent nearly every discipline within the industry and are located in over 70 major markets across North America. CREW Network seeks to influence the success of the commercial real estate industry by focusing on fulfilling four key initiatives: business development, leadership development, industry research and career outreach.CREW Network members are known for the quality they bring to the commercial real estate industry. With this large diverse network, our members have the resources to create new and different ways of structuring deals, to focus on the bottom line, and to inspire others to work as a team to get the job done.
Initiatives
Business Development – Facilitating business networking and deal making among its multi-disciplinary membership are at the cornerstone of the CREW Network organization. To support its members' business development, CREW Network provides three Leadership Summits a year in addition to the CREW Network Convention & Marketplace. Additionally, CREW Network developed CREWbiz – a business networking tool available online or via app for members only. Having a profile on CREWbiz gives members access to nearly 9,000 professionals across North America. This can act as a resource to cultivate business deals, hunt for career opportunities, or reach out to your peers for problem solving. Members of CREW Network know through experience "there are no cold calls in CREW Network."
Industry Research – CREW Network launched its industry research initiative in 2004 due to the lack of available statistical information about women in commercial real estate. In 2005, CREW Network published the industry's first ever benchmark study which measured compensation, advancement and success and satisfaction levels of men and women in commercial real estate. This study provided the industry with critical information that has influenced corporate recruitment and retention programs. CREW Network continues to conduct this benchmark study every five years as well as develops white papers annually on topics that address the business case for diversity. CREW Network is the leading producer of research on women in commercial real estate.
Leadership Development – Building effective leaders is key to advancing the commercial real estate industry. CREW Network commits significant resources toward providing members with high-level leadership development training and opportunities to serve on national boards and lead national committees in order to develop and hone effective leadership skills.
Career Outreach – Commercial real estate offers rewarding and lucrative careers often overlooked by women who are often times unaware that these opportunities exist. CREW Network and its Foundation are committed to bringing more women into commercial real estate by creating programs that educate women and girls about the career opportunities available to them (CREW Careers and UCREW), supporting the attainment of commercial real estate education (CREW Network Foundation scholarship Program) and providing mentoring relationships to those new to the industry (eMentoring).